JA2016 Final Risk Assessment Working Group Meeting
JA2016 Final Risk Assessment Working Group Meeting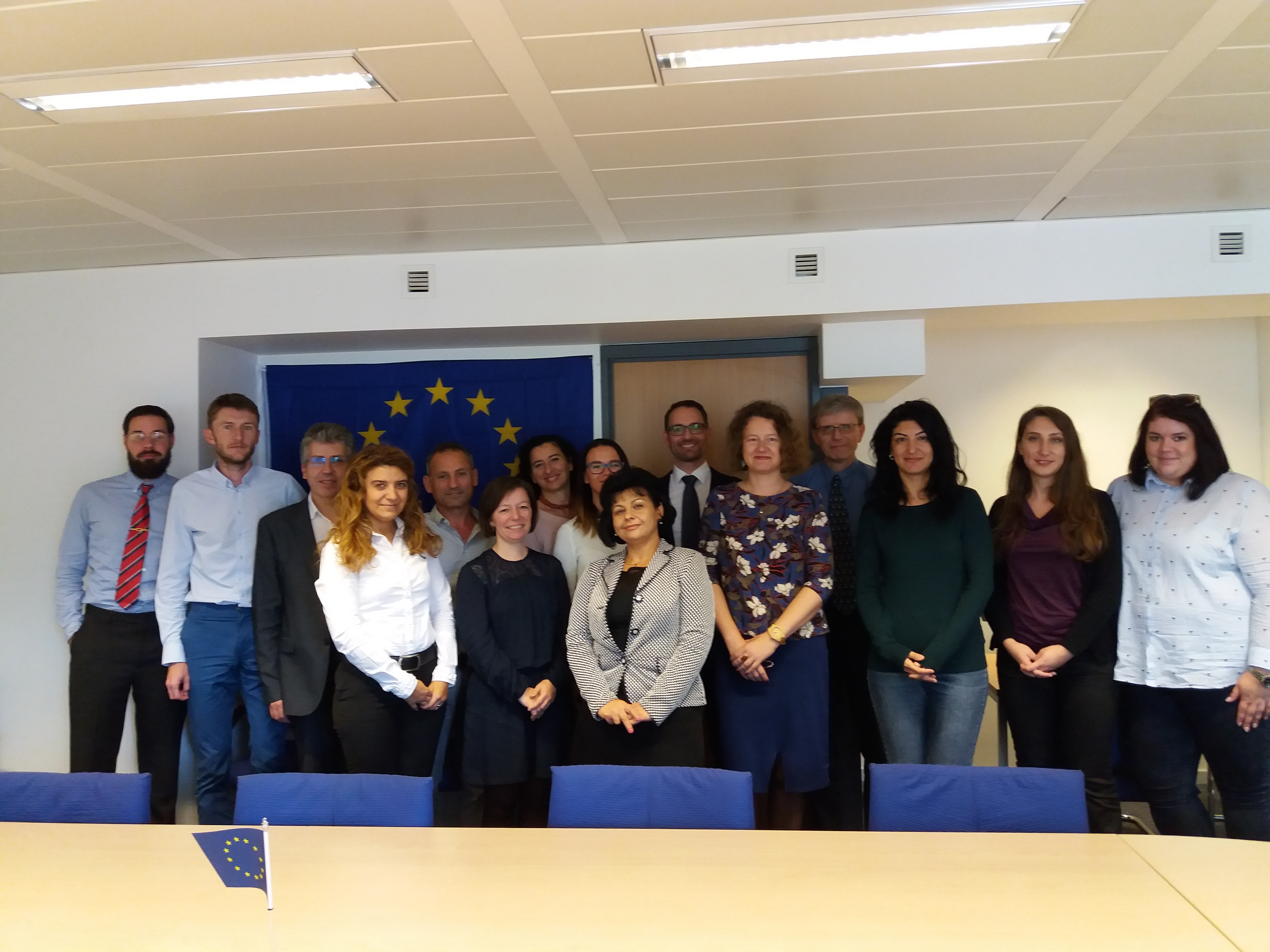 On 9 October 2018 PROSAFE has hosted in its headquarters in Brussels the final meeting of the Risk Assessment Working Group of the Joint Action 2016. This action is co-funded by the European Union (EU). Eleven authorities from ten EU countries and Turkey together with a representative from the European Commission gathered to share experiences, exchange knowledge and information. Amongst others, the workshop session identified in a group exercise the achievements and the new challenges for market surveillance in the European Union over the past ten years since the implementation of the first EMARS project.
The meeting largely focussed on the finalisation of the risk assessment guidelines of missing warnings and instructions, and the guideline for the estimation of risk probabilities. The market surveillance officers and experts from the Member States had the opportunity to provide further insight, discuss on the progress made and share examples of the challenges they have encountered during the inspection of products and how they have dealt with non-compliances in particular cases.
During the meeting, the participants had also the opportunity to experience and interact with the new risk assessment e-Learning modules developed by PROSAFE and offered in several EU languages. All the e-Learning modules are accessible free-of-charge from the renewed Risk Assessment webpages on PROSAFE's website. The demonstration of new Risk Assessment web Hub included also an introduction to the newly developed risk assessment e-Library comprised of numerous internal and external electronic resources and tools, such as risk assessment templates and links to valuable resources and e-tools of the European Commission, including the Rapid Alert System and the Alert Notifications.
Minding that risk assessment is one of the top market surveillance priorities according to the Member States, all the participants expressed their confidence that the work in this area will and must continue in the future, building upon the efforts of the past ten years that have resulted in a significant progress and evidently brought risk assessment to a whole new level.
The meeting was followed by a farewell cocktail reception to celebrate the collaborative success of the EU-funded Joint Action.
The agenda of the meeting and the presentations can be found here ― all rights reserved.
All the activities mentioned above are organised by the financial support of the European Commission.