Highlights from the EU Sustainable Energy Week's (EUSEW) session organised by PROSAFE on 5 June 2018 in Brussels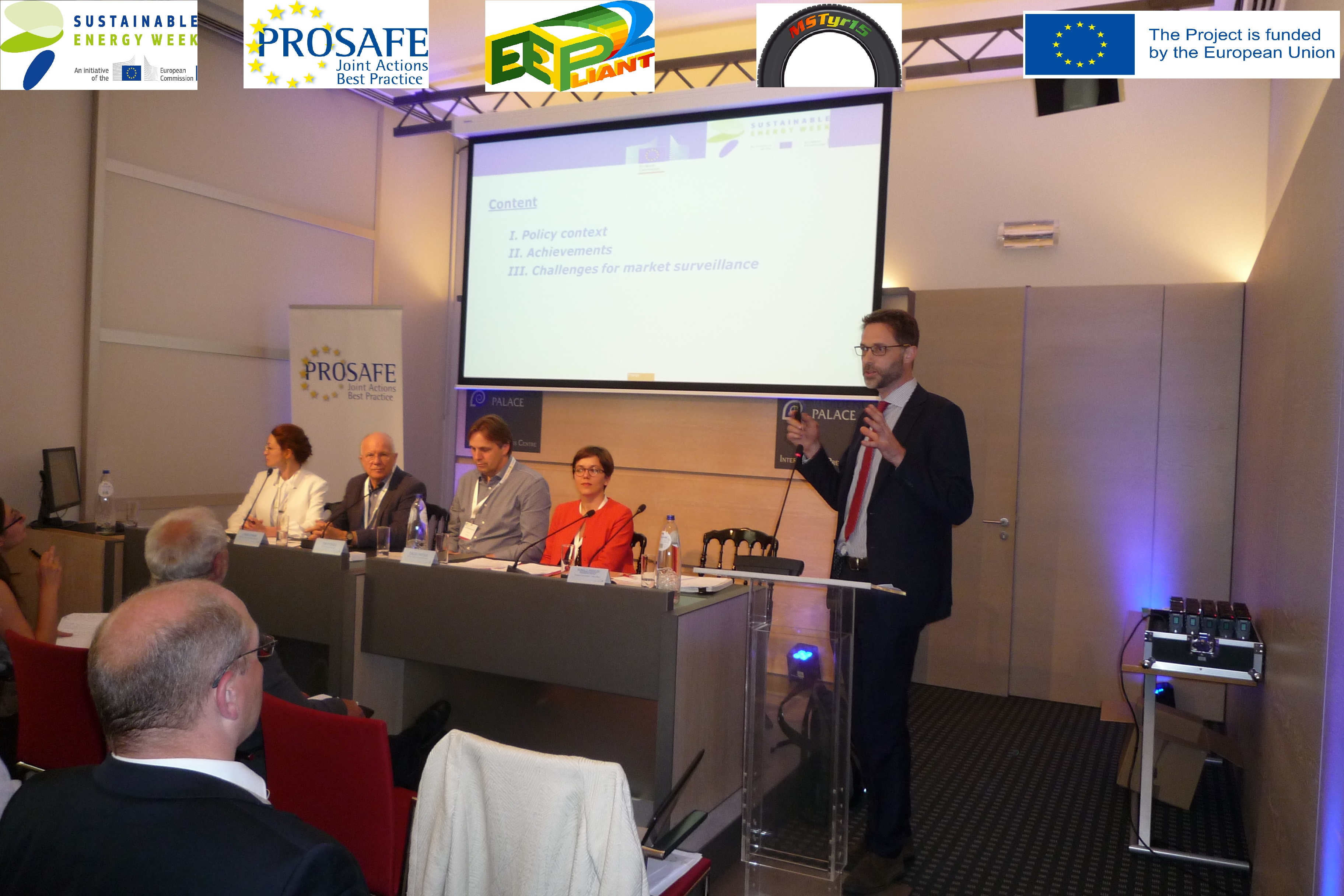 PROSAFE co-organised a session on the topic of 'Energy Efficient Products & Market Surveillance: Strengthening The Internal Market, Achieving EU's Energy Efficiency Goals' together with ECOS Standard at the EU Sustainable Energy Week (EUSEW) Policy Conference on 5 June 2018 at the Residence Palace, Rue de la Loi 155 in Brussels.
PROSAFE took the opportunity to present three EU funded energy projects - EEPLIANT2014 (Energy Efficiency Compliant Products 2014), EEPLIANT2 (Energy Efficiency Compliant Products 2016) and MSTyr15 (Market Surveillance of Tyres 2015).
The session was chaired by Ioana Zlotila, the Deputy Executive Director of PROSAFE. The invited speakers, lead experts in market surveillance and the EU legislation were as follows:
Tim Stokes, the Programme Manager from the Sustainable Energy Authority of Ireland (SEAI),
Chris Evans, the Senior Programme Coordinator from PROSAFE,
Chloé Fayole, Senior Programme Manager from ECOS Standard,
Ronald Piers de Raveschoot, Policy Officer from the European Commission's Directorate General for Energy (DG ENER).
You may find more information in this EUSEW Press Release. Have a look at the session's agenda together with presentations and read some tweets from the conference here or by following @PROSAFE_ORG, #EUSEW18, @MSTyr15 and @EEPLIANT on Twitter.
If you have any questions, do not hesitate to contact us at This email address is being protected from spambots. You need JavaScript enabled to view it.